Tom Stamas MA, LCPC, CADC

Tom is dedicated to helping individuals improve their lives. He has over 20 years of experience as a counselor and as a clinical director in residential and outpatient settings. He is a licensed clinical professional counselor (LCPC) and a certified alcohol and drug counselor (CADC). Tom has a master's degree in community counseling from Governors State University and a bachelor's degree in psychology from the University of Illinois at Chicago. Tom specializes in substance abuse disorders. He is experienced working with circuit courts, probation officers, and providing documentation for Secretary of State hearings. Tom is also an adjunct instructor at the College of DuPage in the Human Services Department providing instruction to students to become certified addictions counselors.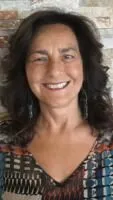 Nancy Stamas MS, LPC

Nancy has worked at the Adult Children Center since the beginning of September 1984.
Nancy is a Licensed Professional Counselor and has a wealth of knowledge and experience in the addiction field. She has specialized training in addictions & adult children of alcoholics. In addition, Nancy has expertise working with couples with sexual problems. She was trained at Loyola's Sexual Dysfunctional Clinic. Nancy also has understanding and expertise with the end of life issues due to her experience in the hospice field.
A Tribute to Dene T. Stamas MA, LCPC (Founder of the Adult Children Center, LTD 1949-2022)
Dene T. Stamas founded the Adult Children Center, LTD in 1984 to provide individuals, couples, and families with outpatient counseling services. Dene was a Licensed Clinical Professional Counselor and had practiced in the field of mental health and substance use disorders for over 50 years. Throughout the years, Dene had many accomplishments. He was a program director of four inpatient and outpatient alcoholism treatment programs and provided consulting services to many companies. He was a respected presenter at conferences and developed a training program for counselors. In addition, Dene authored two books, "The Trap Map" and "New Attitudes." Dene was an amazing counselor who provided wisdom and guidance to his clients to help them live happy and comfortable lives.






We are committed to your privacy. Do not include confidential or private information regarding your health condition in this form or any other form found on this website. This form is for general questions or messages to the practitioner.